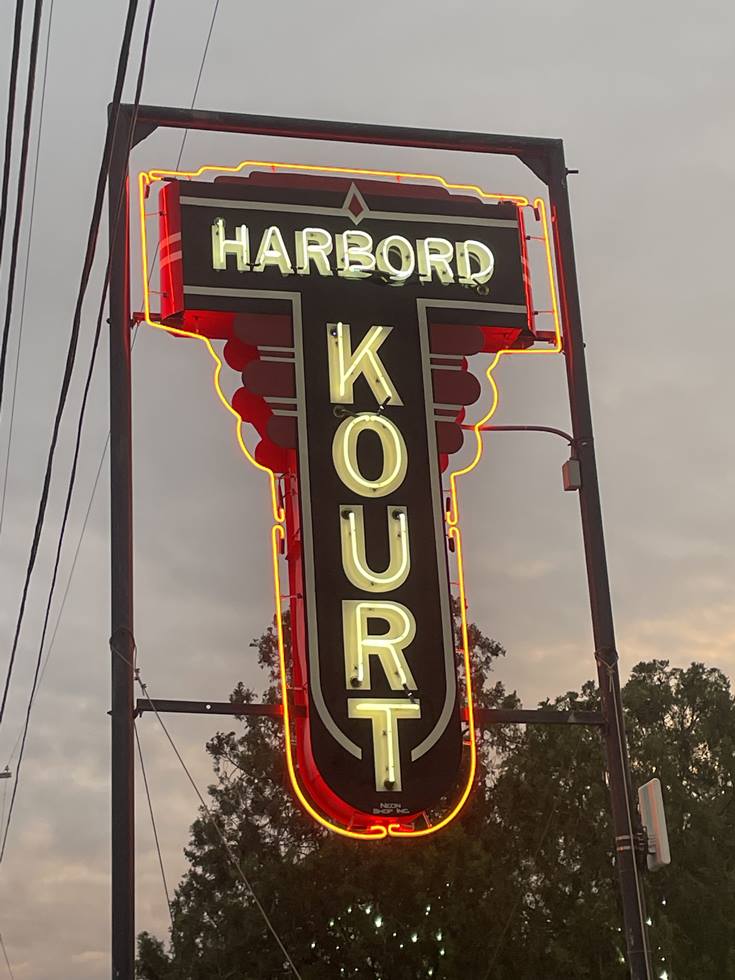 Built in 1948 by Roger and Mabel Harbord, the Harbord Kourt joined the ranks of the popular "tourist courts" of the period. In the financial prosperity following the end of World War II, many Americans took advantage of the increasing prevalence of automobile ownership (plus the growing interstate highway system) and traveled the country.
In an age before the internet or even sophisticated long-distance telephone service, weary travelers often simply pulled into the first "motor hotel" they came upon, hoping to be greeted by a flickering neon "Vacancy" sign out front!
The Harbords ran their little motor court until 1981 when they sold it to Perry and Ileta Bourland. The Bourlands operated the property until 2006. The property fell into disrepair and was purchased by Mark and Jane Price in late 2016. The property was purchased in 2022 by Victoria Roberts, who continues to manage and operate Harbord Kourt.
Renovations were begun in March of 2017 and the Kourts were back in operation in full retro glory by August!
All new plumbing and electrical was installed, including state of the art heating and A/C.The rooms feature PostureGel beds, Turkish towels and premium amenities.
The cottages are decorated in themes honoring the '40s and '50s and feature original artwork by Abilene artist Calina Mishay Johnson.